Slideshow
Other top rated products
Sergio E.
5.0 star rating
Custom made
Review by Sergio E. on 23 Dec 2019
review stating Custom made
Custom made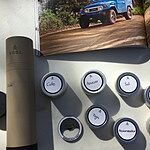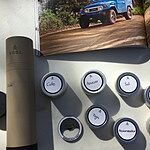 Company is SOLID
Review by Brian H. on 16 Dec 2019
review stating Company is SOLID
I had my saw confiscated by TSA, even though it is compliant with TSA rules. VSSL comped the cost of the saw when they found out.

If you are not following their Instagram, go do it now. Best way to see what they are up to!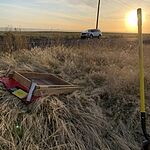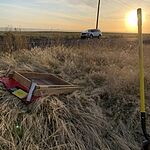 Betheny J.
5.0 star rating
End caps
Review by Betheny J. on 14 Feb 2019
review stating End caps
I love my end caps. They are very durable and functional. I like that they aren't a ton of added weight as well.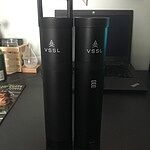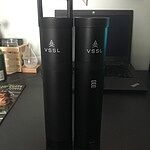 I love the idea
Review by Chris M. on 11 Aug 2020
review stating I love the idea
I love the camping one and medical. Only issue is rolling back up the medical pouch and getting it in there.
Less is more
Review by Susan K. on 10 Aug 2020
review stating Less is more
I have found that sometimes the simple things in life mean more. For example the smell of the morning dew went exiting your tent. Or the smell of a pine filled forest.
So, when I saw the carabiner (still not certain how to pronounce it) end cap, I thought, "Genius, cause I just need to hook it not pack it." I love the grab and go ease of the VSSL and this quick securing gets me away from packing and out the door quickly.
Thanks again VSSL For another simple pleasure beginning!
Sue, Michigan USA